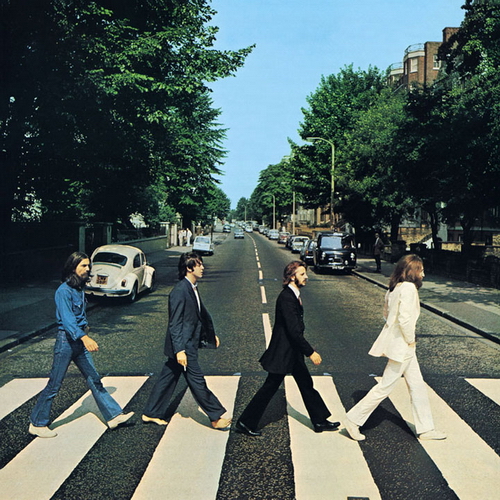 This morning at 5:35am CT (11:35am London time) marks the 40th anniversary of the photo of The Beatles crossing the street in front of Abbey Road studios, which became one of the most famous album covers of all time. There will be a lot of people there this morning trying to recreate that picture without getting run over by the traffic on the street. You can see the crossing on a webcam set up atop the Abbey Road building.
I've been there a couple of times and was shocked to see that there's no traffic light. Unlike in the photo, the intersection in the St. John's Wood section of London is always busy, with cars and busses zooming through, and they're not happy to see you standing in the middle of the road while a friend takes your picture. They're supposed to slow down for pedestrians in the crosswalk, but after four decades, local residents have lost their sense of humor and find it more annoying than anything.
So you can imagine how much they're loving the crowd of thousands this morning.