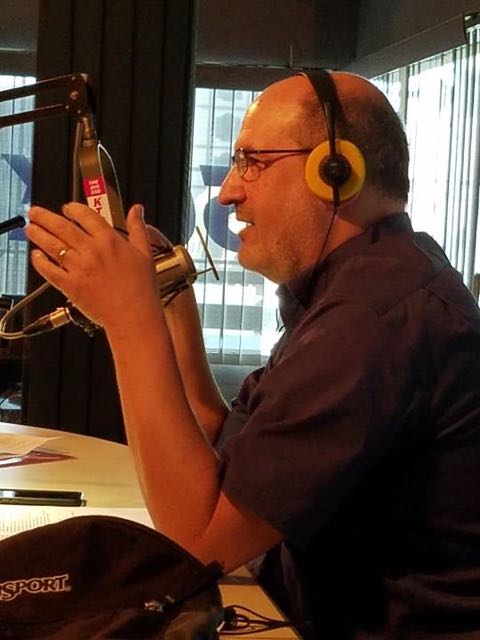 Paul has spent over 40 years on the radio, including 18 years in St. Louis on KTRS and KMOX.
While working in St. Louis, Paul has had several simultaneous other projects. In 2015, Paul appeared as a featured extra in the movie "Mississippi Grind" with Ryan Reynolds, Ben Mendelsohn, and Sienna Miller. In 2013 and 2014, he hosted the nationally syndicated "America Weekend" radio show for affiliates from Alaska to Mississippi. From 2009 to 2012, Paul hosted "The Final Table Poker Radio Show," which averaged a million downloads a year online. From 2008 to 2010, he had a Saturday morning show on WLS/Chicago.
Paul had a successful career doing highly-rated morning radio shows at WCXR/Washington, DC-101/Washington, WIOQ/Philadelphia, WYNY/New York, WHCN/Hartford, and WRCN/Long Island. He has also been called upon to fill in as a talk radio host across the country on stations like KIRO/Seattle, WMAL/Washington, WHAS/Louisville, WBT/Charlotte, WXYT/Detroit, WRKO/Boston, KSTP/Minneapolis, WGST/Atlanta, KMBZ/Kansas City, and WCBM/Baltimore.
Paul has gone beyond radio to other content platforms. He did a nightly "Hot Topic" segment on KMOV-TV's News 4 at 6, wrote pieces for the op-ed page of the St. Louis Post-Dispatch, and continues to write and rant on this website, HarrisOnline.com, where you'll find thousands of his columns and podcasts.
Paul has won 6 Achievement In Radio Awards, published two trivia calendars, been named one of the most influential talk radio hosts in America, done live broadcasts from around the world (including two Super Bowls and the Olympics), and hosted the first American radio show to broadcast live from the Soviet Union to the United States and then back again via Radio Moscow.
Paul has helped raise hundreds of thousands of dollars for charity, emceed dozens of concerts, trivia nights, and comedy shows, appeared as a cable TV pundit, and was even immortalized on the cover of Snack Foods magazine.
Paul has one wife, one daughter, and one mortgage.