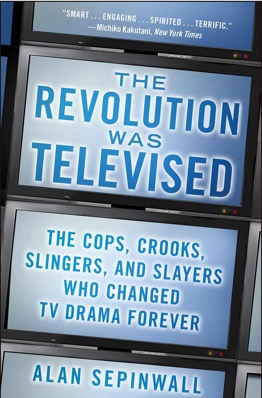 Several months ago, I talked with TV critic Alan Sepinwall about his book, "The Revolution Was Televised." Now that it's out in paperback, I invited him to my America Weekend show for another discussion about the shows that have changed TV in the last decade.
We began with "Mad Men," which I watch each week but have been baffled by this season, often turning to Alan's recaps on HitFix.com to understand what's happened on each episode. Then we discussed "Breaking Bad," which will conclude this summer, and my concerns that its finale will be as frustrating as those of "Lost" and "The Sopranos" (two other shows he writes about in the book). I also asked him if, since so few of these revolutionary shows air on the Big 4 networks, they are out of the quality-TV game forever. And we discussed the impact of Netflix, whose resurrected "Arrested Development" will begin streaming tomorrow.
Listen, then click here to subscribe to these podcasts via iTunes!