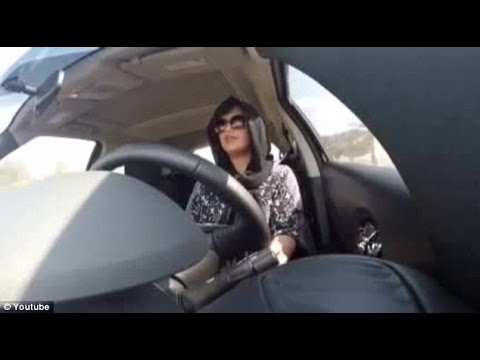 It's hard to believe that Saudi Arabia — our "partner in peace" despite its history of human rights violations — still doesn't allow women to drive. Several women have violated the law in the hopes of changing policy, and gotten slaps on the wrist, but two of them (Loujain al-Hathloul, pictured above, and Maysa al-Amoudi) are facing serious consequences because they have been more outspoken on social media, and Saudi authorities have transferred their cases to the country's terrorism court to make examples of them and send a message to other women in the kingdom.
On my show, Human Rights Watch Middle East researcher Adam Coogle, explained what penalty Loujain and Maysa could face, how women learn to drive in a country where they're not allowed to have a license, and whether there are any cracks in the Saudi wall of oppression.
Listen, then click here to subscribe to these podcasts via iTunes!
I have written and spoken many times about how the US ignores the evil regularly perpetrated by Saudi Arabia because we need the black goo under their sand to keep our vehicles moving. See examples here.