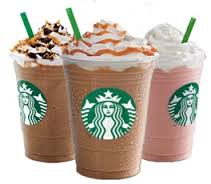 When lawyers for Starbucks sent a cease-and-desist order to a small bar in Cottleville, Missouri, the owner leapt into action — and sent them a clever response. Today on America Weekend, I talked with Exit 6 Pub and Brewery owner Jeff Britton, who explained why Starbucks' trademark claim was so silly, how he cleared up their mistake, and why he offered to compensate the big corporation with a check for $6.
Listen, then click here to subscribe to these podcasts via iTunes!
You can see the Starbucks cease-and-desist letter and Britton's reply here.