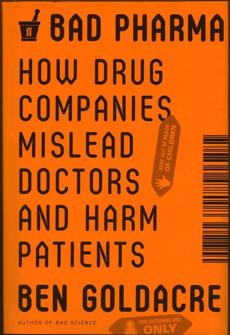 Ben Goldacre is a British physician and skeptic whose 2008 book, "Bad Science," debunked pseudoscience like homeopathy and alternative medicine. It sold over a half-million copies, so he's back with a followup, "Bad Pharma: How Drug Companies Mislead Doctors and Harm Patients."
He joined me today on KTRS to talk about two troubling aspects of the industry — how Big Pharma withholds negative data from clinical trials about drugs that reach the market, and how regulators aren't doing the job necessary to keep those dangerous drugs from reaching consumers.
Listen, then click here to subscribe to these podcasts via iTunes!
Goldacre still blogs about these topics on his Bad Science site.