I published my ten Best Movies Of 2017 yesterday. Here are the Best Of The Rest — movies that weren't good enough for the Best Of list, but deserve Honorable Mention. As usual, the links go to my full reviews.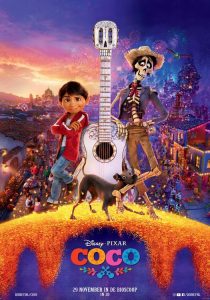 11) "Coco." Pixar seems to have found a whole new palette of colors to play with on the screen. "Coco" is the story of Miguel (Anthony Gonzalez), a Mexican boy who loves music but is forbidden to play or sing any songs by his family, because a few generations back, his great-great-grandfather abandoned his wife and daughter to pursue a career as a singer/songwriter. But Miguel idolizes Ernesto de la Cruz (Benjamin Bratt), the legendary (and dead) crooner, and wants to be like him so much that he steals de la Cruz's guitar out of his mausoleum, planning to perform with it at the talent show in the town square on Dia De Muertos, the Day Of The Dead. But when Miguel strums de la Cruz's guitar, he's transported to The Land Of The Dead, where the adventure takes off and the colors come alive. After suffering from sequel-itis with "Cars 3" and "Finding Dory," it's nice to see Pixar get back to telling an original story while pushing the technical side, too.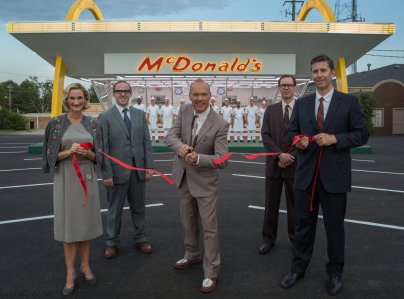 12) "The Founder." Ray Kroc — who considered himself the founder of McDonald's — is played by Michael Keaton, who is so good at playing a guy down on his luck (on the verge of bankruptcy) who recognizes an opportunity and then turns on the people he's supposed to be helping. He's on screen almost every second of "The Founder" and is riveting, giving Kroc a charming veneer even when he is very unlikable. Nick Offerman and John Carroll Lynch are perfect as the McDonald brothers who readily welcome Kroc into their restaurant and show him their system — a decision they will come to regret. Laura Dern plays Ethel, who was caught in a loveless marriage with Ray, and Linda Cardellini plays Joan, who he falls for and eventually marries (there's no mention of Kroc's second wife, Jane). "The Founder" shows that there's more to his story than the shiny, polished image McDonald's wants you to believe.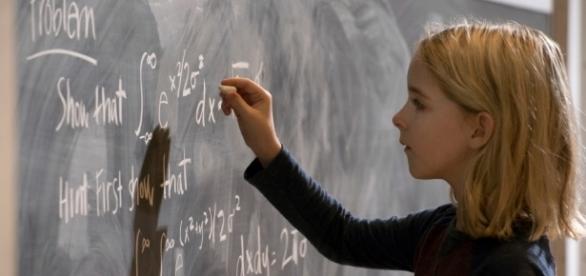 13) "Gifted." "Gifted" is the story of a 7-year-old math prodigy named Mary, who's being raised by her uncle, Frank. He wants her to have a normal life, so he resists efforts by her school's principal to enroll her in a private school geared to academically-advantaged children. Soon Mary's grandmother gets involved. She's well-off, brilliant at math, too, and wants Mary to follow the educational path that will allow her to concentrate on learning at the expense of all else. McKenna Grace is nothing less than great as Mary, and there isn't one false note in her performance. She has the kind of screen presence that reminds me of Tatum O'Neal in "Paper Moon", Drew Barrymore in "ET", and Quinn Cummings in "The Goodbye Girl." Chris Evans, who gained fame as Captain America in the Marvel movies, plays the much more down-to-Earth Frank, the man who's been raising Mary since her mother committed suicide 6 years earlier. Lindsay Duncan is also quite good as the grandmother, the movie's villain.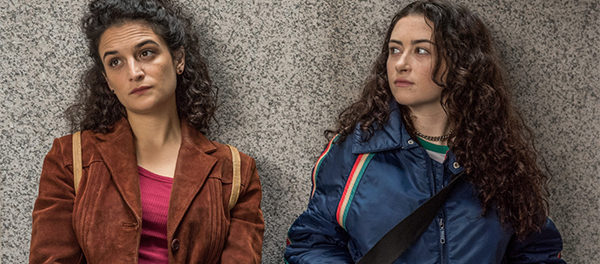 14) "Landline." Three years ago, I praised Gillian Robespierre's "Obvious Child" (read my review here), which starred Jenny Slate as a woman who decides to have an abortion when she discovers she's pregnant after a one-night stand. Now the two are back with "Landline," a comedy based in 1995. Slate (a two-timer on this list, as she's also in "Gifted") plays Dana, a 27-year-old woman who's engaged to Ben (Jay Duplass). Her sister Ali, played by Abby Quinn, is 10 years younger and a little more wild. One day, Ali is going through the family's Apple Macintosh computer — the kind with the monochrome display and not-so-floppy disks — and discovers a file full of erotic poetry their father, John Turturro, has written to a woman who is not their mother, Edie Falco. That discovery brings the sisters together, but that's not all the movie's about. It's about relationships starting, ending, and fighting to remain intact.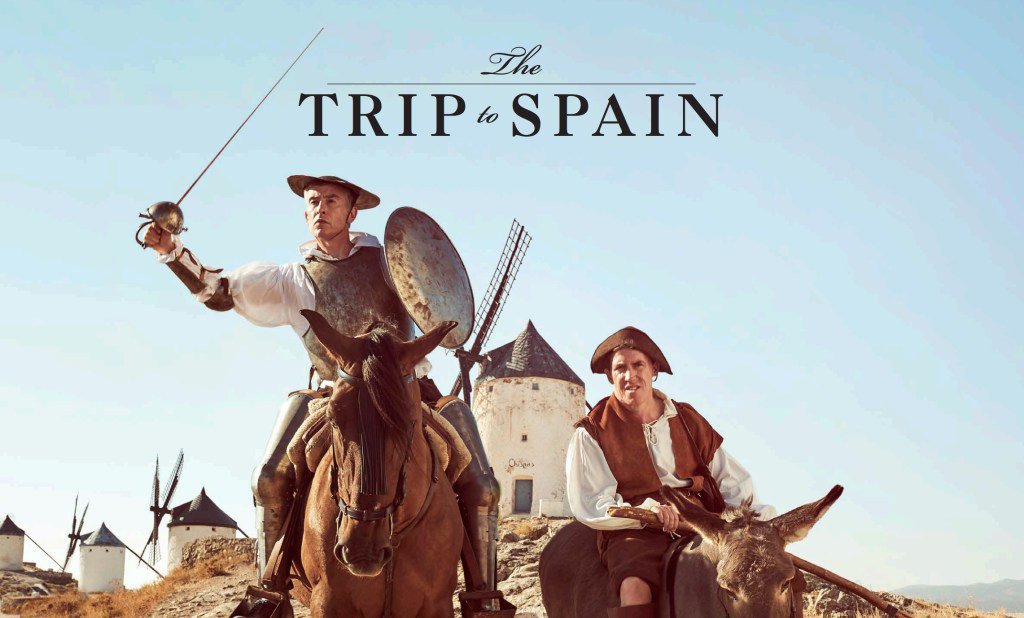 15) The Trip To Spain." In the third movie of their "Trip" series, Steve Coogan and Rob Brydon are back for another adventure in fine dining, comic impressions, and literary references. In their first movie, they traveled around England. In the second, they visited Italy. In the third, they're in Spain — thus the Don Quixote/Sancho Panza photo, complete with windmills. You could call it Moore Of The Same, because there are a couple of scenes with the two guys doing dueling (and perfect) Roger Moore impersonations. As they've proven in the past, they're both very talented at doing voices, and this time they also take on Mick Jagger, John Hurt, Marlon Brando, David Bowie, and Monty Python's "Spanish Inquisition." I hope they keep traveling together and sharing their experiences with us every couple of years, as I'm happy to join them on all of their trips.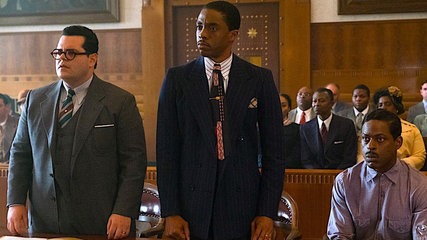 16) "Marshall." When it comes to playing real people on the big screen, Chadwick Boseman is three for three. He captured the stoic nature of Jackie Robinson in "42," unleashed the funk power of James Brown in "Get On Up," and now portrays Thurgood Marshall, a towering figure in American legal history, in "Marshall." Unlike "Get On Up," "Marshall" doesn't try to tell the full story of the civil rights lawyer who became America's first black Supreme Court justice. Nor does it focus on the big cases he argued before that court, including the landmark 1954 Brown v. Board Of Education case that desegregated schools. Instead, the movie focuses on a case from early in his career, in 1941, when he was the only litigating attorney for the NAACP, which sent him to Bridgeport, Connecticut, to defend a black man charged with the rape and attempted murder of a wealthy white woman. Boseman imbues Marshall with cockiness, fearlessness, and intelligence to create a strong portrait of a man who spent his life fighting for the underdog.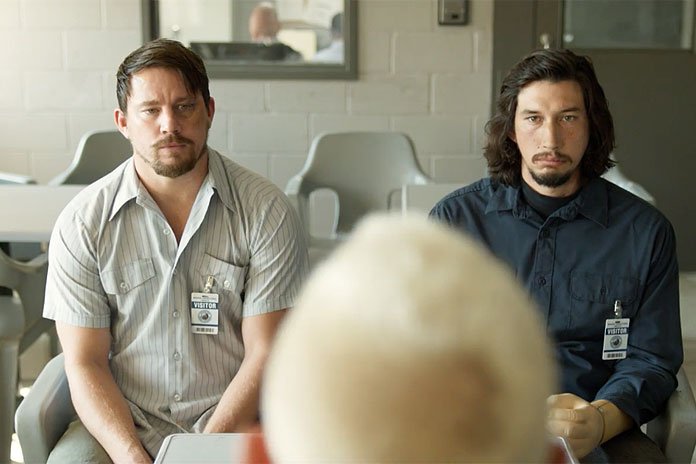 17) "Logan Lucky." "Logan Lucky" might as well have been titled "Ocean's Fourteen." Co-written and directed by Steven Soderbergh, it doesn't have George Clooney and the gang, but it has a whole new group of schemers, led by Channing Tatum. His character is fired from a construction job near the Charlotte Motor Speedway, but not before he's observed something that sparks an idea of how to rob the track of an enormous amount of cash during one of its busiest racing events. Adam Driver plays his co-conspirator brother, an Iraq war veteran and bartender who wears a prosthetic where part of his arm was blown off (it gets sucked into the plot, literally). Riley Keogh plays their sister, a hairdresser who plays a role in the scheme, too. In an inspired bit of casting, Daniel Craig — in spiky blond hair, neck tattoos, and a questionable accent — plays Joe Bang, an explosives expert they need. Unfortunately, he's in prison, but Tatum has a way around that.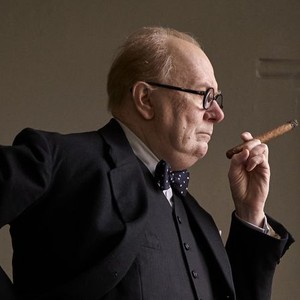 18) "Darkest Hour." "Darkest Hour" is the third movie this year whose plot centers on the British Army being trapped on the beaches at Dunkirk by the Nazis in 1940. The first was "Their Finest," a light drama starring Gemma Atherton and Bill Nighy (my review is here). The second was "Dunkirk," Christopher Nolan's epic told from three perspectives in three different timelines (my review is here). Now we get "Darkest Hour," with Gary Oldman as Winston Churchill in his earliest days as British Prime Minister. We've seen Churchill portrayed on screen before (both John Lithgow and Brendan Gleeson have won Emmys playing him in the last decade), but this is the best of the lot. The makeup job on Oldman is astounding, and his performance (sure to be nominated for Best Actor) is even better.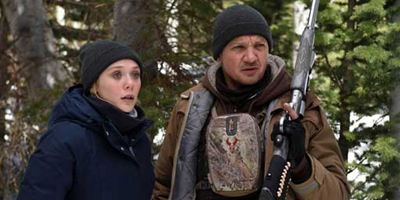 19) "Wind River." Jeremy Renner stars in "Wind River," a murder mystery on an Indian Reservation in Wyoming. As a tracker for the US Fish and Wildlife Service, Renner is the first to discover the body of a barefoot young woman frozen in the snow, far from anywhere. He reports his find to the reservation's police chief (Graham Greene), who calls in the FBI, hoping to get a few experienced agents to look into the crime. Instead, he gets one rookie agent (played by Elizabeth Olsen, also part of the Marvel acting stable), who is as unfamiliar with Wyoming as she is with proper winter gear. Since he's familiar with the reservation (his ex-wife and kids are Native Americans and live there), Olsen recruits Renner to help her figure out what happened.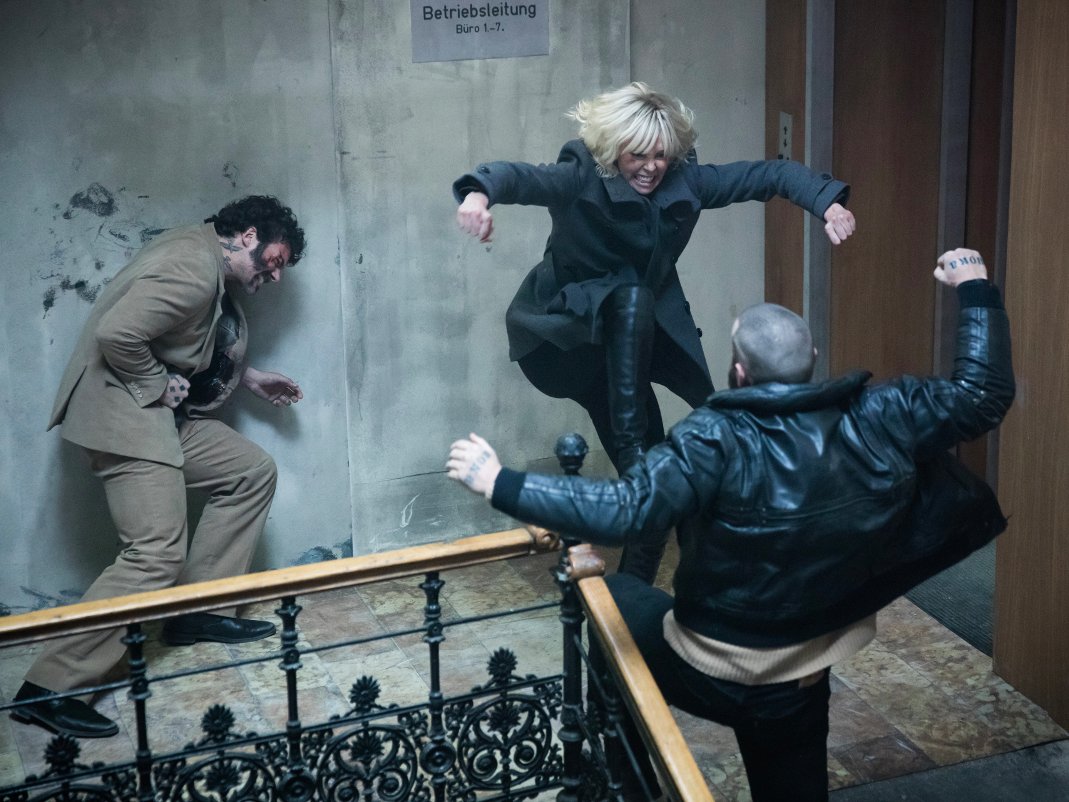 20) "Atomic Blonde." After Gal Gadot as "Wonder Woman" earlier this year (read my review here), it's good to see another female action star who can kick ass — and that's exactly what Charlize Theron does, repeatedly, in "Atomic Blonde." The movie takes place in East Berlin in the days before The Wall came down in November, 1989. She's a British MI-6 agent who has to get an East German traitor to the west with secret information about Soviet spies. What drives "Atomic Blonde" is the ultra-cool style of Theron's character, from her outfits to the way she walks to the way she handles everybody. Oh, yeah, there are amazing fight scenes, the kind where the guys with guns can't possibly win against the woman who can spin and kick and punch. She uses any prop she can get her hands on, from a garden hose to a pot on a stove, with martial arts moves that look like they're out of a Jackie Chan movie. They are the best I've seen since "The Bourne Identity," and certainly better than anything in a recent James Bond movie.
Previously on Harris Online…