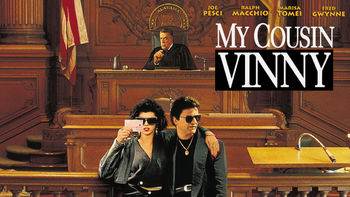 On the 25th anniversary of its release, here's an appreciation of "My Cousin Vinny" from several members of the legal profession who say Joe Pesci's character holds up better as an attorney than Atticus Finch, Perry Mason, and Michael Clayton.
"Vinny" screenwriter Dale Launer isn't a lawyer but did his homework. He interviewed cops from Yazoo County, Miss., and a deputy district attorney from Butler, Ala. on whom the movie's competitive-but-collegial prosecutor was modeled.

A source of inspiration was a courtroom tale about Abraham Lincoln. Representing an accused murderer in 1858, Lincoln is said to have used an almanac to impeach the testimony of a witness claiming he saw his client kill a man under a full moon's light.

According to Mr. Launer, the tale inspired the scene where Vinny uses his newfound knowledge about grits — and how long it takes to cook them — to spot a hole in the timeline of a key prosecution eyewitness.

"Are we to believe boiling water soaks faster into a grit in your kitchen than on any place on the face of the earth?" Vinny asks the man on the stand. "I don't know," he sheepishly responds.