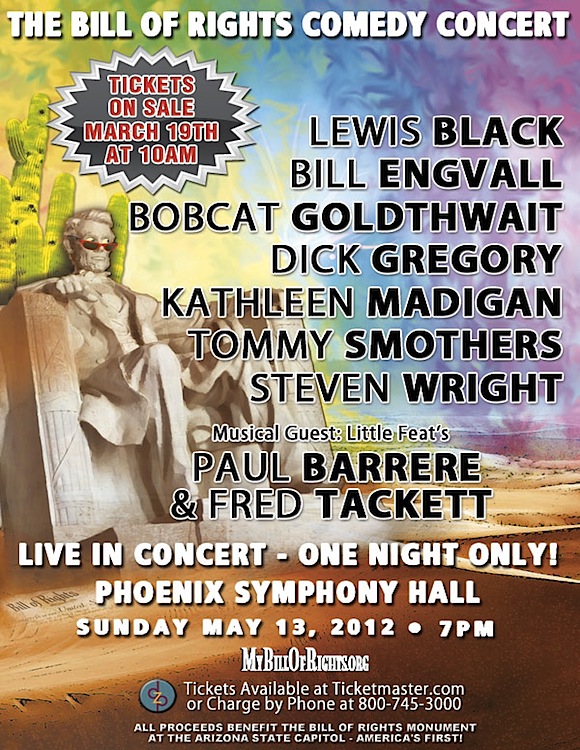 I have written many times about The Bill Of Rights Monument Project that my friend Chris Bliss has been working on for several years. My wife and I were among the first supporters and we're happy to see the progress he's made in his home state of Arizona, where he's gotten bipartisan support from the legislature. Three weeks ago, 10 giant blocks of limestone (weighing 22 tons!) were delivered to sculptor Joseph Kincannon, who will create the monoliths bearing the words of each of the first ten amendments to the US Constitution.
Meanwhile, Chris continues to raise funds for the Arizona monument, which will be located at the state capitol in Phoenix. To that end, he's producing a comedy concert with an astounding lineup of talent: Lewis Black, Kathleen Madigan, Bill Engvall, Tommy Smothers, Steven Wright, Dick Gregory, and Bobcat Goldthwait — plus music from Paul Barrere and Fred Tackett of Little Feat.
I mention it because individual tickets (starting at $62) go on sale today. If you're going to be in the Phoenix area on May 13th, please support MyBillofRights.org by going to the concert!