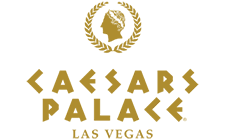 In February, I wrote about a horrible stay I had at the Flamingo in Las Vegas. It had been a decent hotel, but years of neglect have turned it into a dump.
After I said so — in an open letter on this site to Mark Frissora, CEO of parent company Caesars Entertainment — I received an apology via email from one of his customer relations people, Christine, who offered me two free nights at Caesars Palace to make up for my bad experience at the Flamingo.
Last week, I finally took her up on it, and am happy to report that things went much better. Caesars Palace is a huge, well-run resort — even if it insists on not using an apostrophe in its name. Although it's not as super-high-quality as Bellagio and The Wynn, I had a very nice room, did several laps in one of CP's beautiful pools, and had dozens of dining options (including Beijing Noodle #9, where I had a meal of hand-pulled noodles that was delicious).
Suffice it to say, the company did right by me, and I owe it to them to say so publicly.