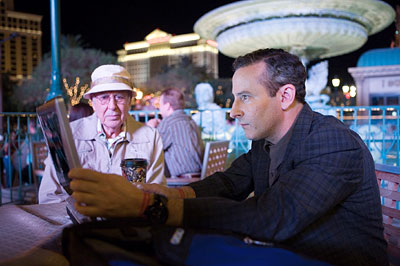 Carl Reiner was back on my show this afternoon to talk about "Ocean's Thirteen."
We talked about how he was not the first choice to play Saul Bloom but ended up with the part anyway, how he provided his own hairpiece for the character, whether he gave director Steven Soderbergh any advice during filming, and what outrageous demands he made on the set. Carl also talked about his co-stars, from George Clooney and Don Cheadle to Al Pacino and Ellen Barkin. And as to whether there will be an "Ocean's Fourteen"…..?
Listen, then click here to subscribe to these podcasts via iTunes!