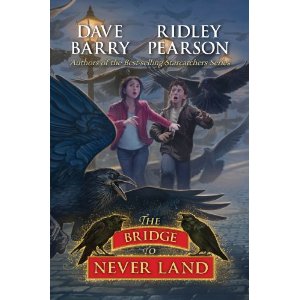 Dave Barry and Ridley Pearson created something magical when they wrote "Peter And The Starcatchers
" 6 years ago. It launched a series of bestsellers
that the two have continued to produce while simultaneously working on their individual projects.
Now they're back with a new book, "The Bridge To Never Land," which has its roots in those earlier stories but begins a whole new series of adventures with new characters. They joined me on KTRS/St. Louis to talk about this novel and how their unique collaborative style still works, as well as sharing a story from their book promotion tour.
Listen, then click here to subscribe to these podcasts via iTunes!