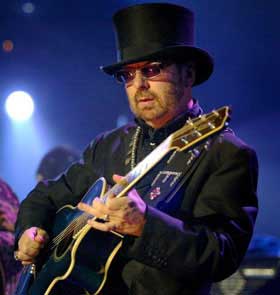 Today on WLS/Chicago, I talked with Dave Stewart, who you may know as Annie Lennox's partner in The Eurythmics. We discussed how they met and the songs he's done with Bono, Mick Jagger, Jon Bon Jovi, Celine Dion, Beyonce, and many more. I also asked Stewart if it's true that the Traveling Wilburys band (Tom Petty, Roy Orbison, George Harrison, Bob Dylan, Jeff Lynne) formed in his back yard.
Stewart has a new CD, "The Dave Stewart Songbook," a compilation of music from his career that he has re-recorded with his 30-piece Rock Fabulous Orchestra, which goes on tour in a couple of weeks.
Listen, then click here to subscribe to these podcasts via iTunes!