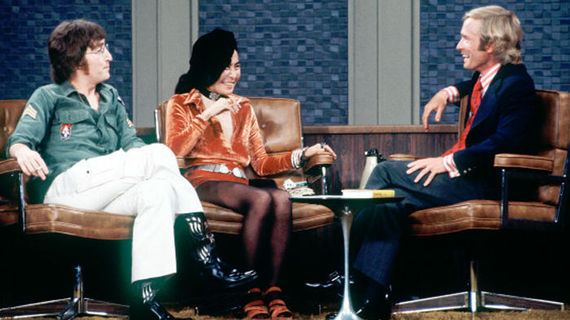 Here's my conversation with Dick Cavett about a couple of historic shows he did with John Lennon and Yoko Ono in 1971 and 1972 on his late-night ABC show.
I got him to admit that no one would have put up with Yoko's music and films if she hadn't been married to John, and about later testifying at their deportation proceedings. Cavett then explained what happened when ABC forced him to insert a mealy-mouthed apology for one of the controversial songs John and Yoko performed, and what the audience reaction was.
We also discussed whether he thought the Nixon administration was partly responsible for his removal from the airwaves, why so many rockers appeared on his show but never did Carson's show, and whether there are plans to release his classic conversations with Groucho Marx and Woody Allen on DVD. Listen to the conversation here.