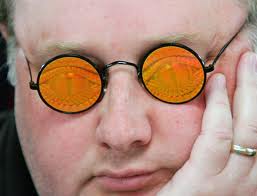 Today on The Final Table radio show, we wrapped up our coverage of the 2011 World Series Of Poker Circuit Event in St. Louis.
Greg "Fossilman" Raymer joined us at the feature table to talk about the WSOPC Main Event we all played in (which was down to its final 4 while we were on the air). Since the final table of one Ring Event last week contained two brothers, and another one included two best friends, we talked about whether playing against someone you're close to can affect your strategy. We also talked about an odd hand played on Day 2 of the Main Event involving two big stacks.
Our other guest was poker player/trainer Ari Engel, who played in several Ring Events here, cashing in one. He explained how he helped prepare Joseph Cheong for last year's November Nine, the most important strategy he advises his students to use, and whether — at age 28 — even he has to work hard to keep up with players much younger than him.
Listen, then click here to subscribe to these podcasts via iTunes!