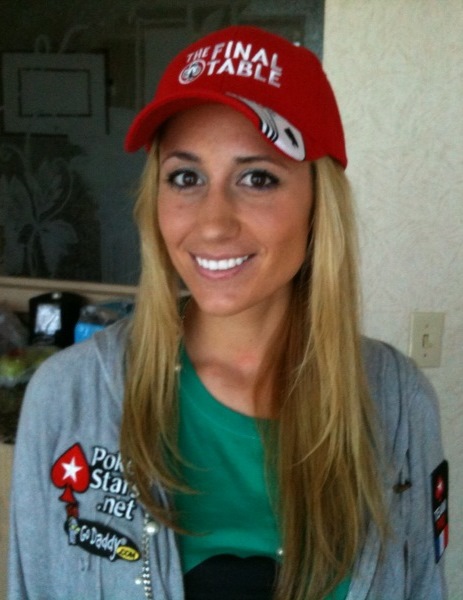 Today on The Final Table, we continued our coverage of the 2011 World Series Of Poker at the Rio in Las Vegas at the end of its 5th week (with over $100,000,000 paid out in tournaments so far). We also discussed three big poker stories in the news:
a hand played in Macau in which a player who was all-in refused to give up his $45,000 in chips to the other player;
a lawsuit filed against Tobey Maguire and other celebrities who won money from a hedge fund embezzler in a high-stakes private cash game;
the new federal online poker legislation proposed by Congressman Joe Barton (R-TX).
In our guest segment, we talked with Vanessa Rousso, who has racked up over $4 million in tournament earnings over the last few years. She explained what she'll be teaching at her Main Event Prep Camp at the Aria on July 7th, and shared some of that advice for free, including some basics for anyone who will be playing the WSOP Main Event for the first time next week. We also asked Vanessa to update us on how her husband (poker pro Chad Brown) is doing after his cancer scare earlier this year, and share her thoughts on the "hard stop" rule for WSOP tournaments. Then the three of us discussed a controversial hand from the new season of "The Big Game" (which you can only watch online, not on TV), in which Tony G blatantly angle-shoots against Phil Hellmuth in a big hand.
Listen, then click here to subscribe to these podcasts via iTunes!