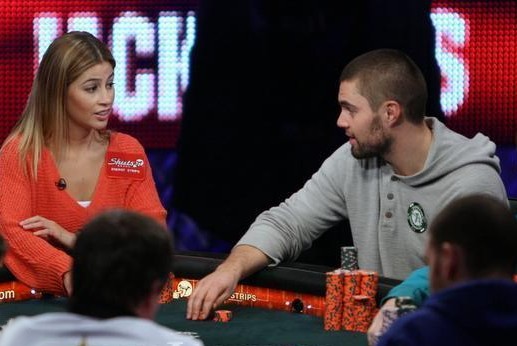 Today on The Final Table poker radio show, we talked with David Sands and Erika Moutinho, the couple that finished 30th and 29th, respectively, in this year's World Series Of Poker Main Event. We discussed the strategy of playing against each other at a televised feature table, how David feels he improved his game by teaching Erika, and whether they're considering following other young pros in moving from Panorama Towers into Las Vegas to somewhere outside the US so they can continue playing online poker.
We also got an update on potential internet gaming legislation from Chris Krafcik, an analyst who's been keeping an eye on attempts to regulate and license online poker at both the federal and state level — from California to DC to New Jersey. Then he explained how the CEO of Harrah's parent company views the future of internet poker.
Today we introduced a new weekly poker coaching segment from StackEmCoaching.com with John Kim, one of their pros, kicking it off.
Listen, then click here to subscribe to these podcasts via iTunes!