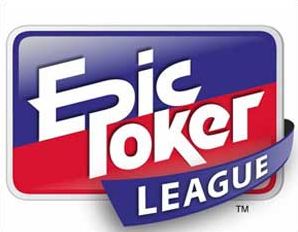 Today on The Final Table, Dennis talked about playing in the Empire State Poker Championship, a Heartland Poker Tour event at Turning Stone in upstate New York, before we both head off to the Hollywood Casino for the Indiana State Poker Championship later this week.
In our guest segment, we welcomed Jeffrey Pollack back to the Final Table. He's executive director of Federated Sports and Gaming, which ran its inaugural Epic Poker League tournament at the Palms in Las Vegas last week. We asked Jeffrey about the turnout (just over half of the eligible pros played, with very few from Europe), whether the league has lined up any sponsors to cover the cost of its rake-free tournament with $400,000 added to the prize pool, whether Epic is planning a real-money online poker site, when their TV coverage will begin, and how he responds to recent comments about the league from Daniel Negreanu. Jeffrey also addressed how Epic will deal with league pros whose reputation isn't exactly clean in the poker community — like Chino Rheem, who won their first tournament.
In our new weekly poker coaching segment from StackEmCoaching.com, Joe Tehan talked about bet-sizing and how too many players are putting too much money in the pot instead of just enough to get the job done.
Listen, then click here to subscribe to these podcasts via iTunes!