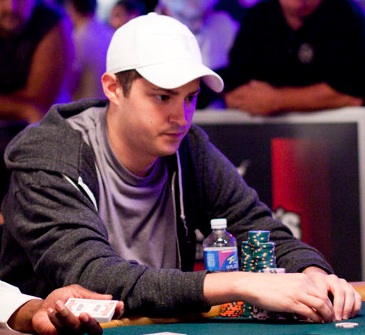 Today on The Final Table, we talked with Matt Giannetti, another member of this year's World Series of Poker Main Event November Nine (he's third in chips). We discussed how he's planning to prepare for the finale two months from now, which of his opponents he thinks will play differently at that point, and what he thought of ESPN's live streaming video with hole cards and its affect on the game. We also discussed a big hand he played against Ben Lamb on day 7, in which Giannetti spent 10 minutes thinking before making his decision after Lamb made a huge bet on the river.
In our news segment, we discussed:
the continuing bad news for players who still have money locked up on Full Tilt's site after the company's recent statement offered no hope they'll return those funds any time soon;
the poor showing for Epic Poker League's second series of events;
the controversy over a player who had his seat in Epic's main event taken away when it was discovered he was a convicted sex offender;
Greg Mueller (who won the Epic Pro/Am) having to chase down a thief who stole a $5,000 chip from him at a craps table;
the sad news of the death of poker pro Thuy Doan from cancer at age 25;
and more.
In our poker coach segment, Jon Hemmer of StackEmCoaching.com explained when you should and shouldn't raise out of the blinds in low-limit ($1-2) games.
Listen, then click here to subscribe to these podcasts via iTunes!