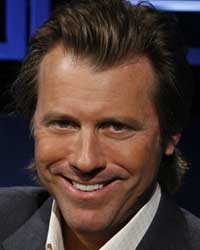 Today on The Final Table, we discussed the big breaking poker news of the day — the US Attorney in Manhattan who filed the Black Friday indictments has added to those charges a federal lawsuit against Full Tilt founders Howard Lederer, Chris Ferguson, and Rafe Furst, saying they weren't running an online poker company, they were operating a "global ponzi scheme." We went over each detail of the federal government's allegations, including the $444 million that Full Tilt paid to its owners over four years, how it continued accepting player funds despite owing $300 million to players around the world while having only $6 million accessible, and how Full Tilt insiders — to quote Preet Bahrara, the US Attorney for the Southern District of New York — "lined their own pockets with funds picked from the pockets of their most loyal customers while blithely lying to both players and the public alike about the safety and security of the money deposited."
We got some legal analysis from attorney Josh Schindler about whether Lederer, Ferguson, and Furst are facing a jail sentence and seizure of their assets and property, and if the Department of Justice would then distribute those funds to players who had money in Full Tilt's accounts. We also discussed the $130 million in "phantom funds" that Full Tilt allowed players to deposit and play with, even though it was never transferred from their bank accounts.
Want to see what the DOJ says about Full Tilt insiders in the amended complaint? Read pages 71-76 of this PDF file. You'll be left shaking your head in amazement.
In our guest segment, we spoke with Vince Van Patten, who is now in his tenth season of co-hosting the World Poker Tour telecasts with Mike Sexton. Vince is at the Borgata Poker Open, which boasts the largest field in WPT history. We talked to him about changes to this season of the WPT, whether he'll play any of the events, and why he thinks the controversy over streaming final tables with hole cards is overblown. He also revealed what goes on in the Hollywood home games he's been part of for many years.
In our poker coach segment, John Kim of StackEmCoaching.com explained the strategy behind "donk betting."
Listen, then click here to subscribe to these podcasts via iTunes!