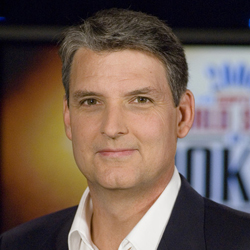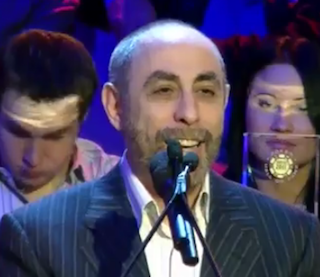 Today on The Final Table poker radio show, we welcomed back Lon McEachern, the voice of ESPN's World Series Of Poker Main Event broadcasts, and Barry Greenstein, the newest member of the Poker Hall Of Fame.
First, we talked about our travels this weekend to a couple of poker events, and Dennis revealed the story of an amazing hand he was involved in at a Venetian Deep Stack tournament that ended up like this: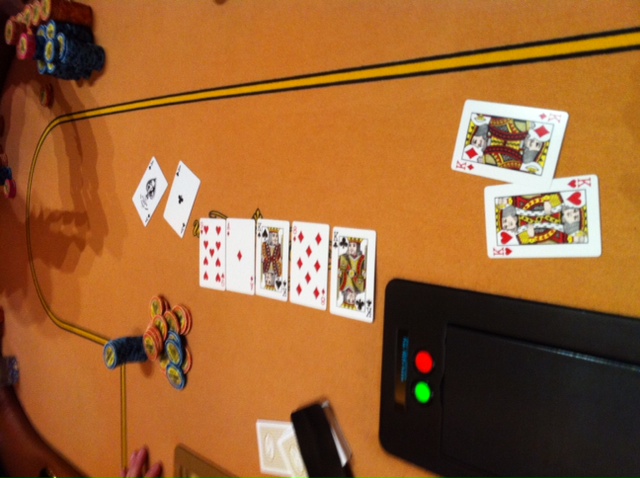 We talked with Lon about the challenges he faced in anchoring the unprecedented near-live coverage of the November Nine finale last weekend. He explained how he and Norman Chad and Antonio Esfandiari filled the time despite having two players who barely spoke at the table, whether they purposely withheld information about tells they spotted to keep it from getting back to the players via supporters in the stands, and how they'll compress those 18 hours and all those hands into a two-hour highlights show that will air on ESPN for the next year.
Then Barry was back, to talk about his Poker Hall Of Fame induction last Tuesday (you can see video of his acceptance speech here). He also explained his role as captain of the US team in the Nations Cup matches that will be played later this week in London against poker teams from around the world — and one unusual team that's part of the mix. Then we discussed Nevada's plans for licensing intrastate online poker, his thoughts on the Full Tilt fiasco, and his advice for why young players should not skip college to play poker fulltime.
Listen, then click here to subscribe to these podcasts via iTunes!