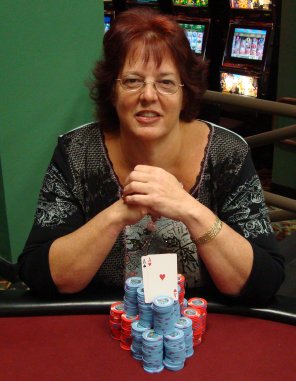 This week on The Final Table, Dennis explained what it's like to play poker in Las Vegas during March Madness, when the sports books are overflowing and a lot of loose players sit down at the tables. We also discussed this weekend's tournament at Harrah's St. Louis, where I finished 16th in a bigger-than-expected field.
In our news segment, we talked about the bankruptcy filing of Federated Sports + Gaming, parent company of Epic Poker League and Heartland Poker Tour, and whether funds from the latter were used to prop up the former, and how it seems that the proceeds from a charity event for Disabled American Veterans were never paid to that organization. We also discussed a new poker event, iSeriesLive, where ten pros will compete in a 10,000-Euro shootout that will stream live online so that viewers can place bets on who will win, what will happen in the next hand, who will last longest, etc. (of course, none of that wagering can take place in the US, but will be available to the rest of the world).
In our guest segment, we welcomed back the First Lady Of Poker, Linda Johnson, who was inducted into the Poker Hall Of Fame a few months ago. Linda explained why she got so emotional that night, and discussed her work with PokerGives.org, CardPlayer Cruises, and more. A longtime advocate for poker in all its forms, we also talked with her about Iowa and Hawaii jumping off the bandwagon for legalizing online poker, leaving Nevada just about the only state moving forward with legislation this year, while the federal government isn't even discussing it.
Listen, then click here to subscribe to these podcasts via iTunes!