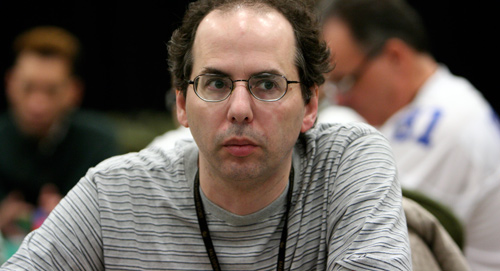 Today on the Final Table, we discussed some tournament strategy from a hand I played (or rather, opted not to play) recently, new rumors about how soon the PokerStars/Full Tilt deal could happen, prop bets on this summer's World Series Of Poker, and whether the WSOP should display Chris Ferguson's banner with the other previous Main Event champions at the Rio. We also answered a listener question about how to handle taxes when you share a big tournament prize with people who backed you.
In our guest segment, we talked with Allen Kessler, the poker pro who has been grinding his way through tournaments for several years and cashed in over 150 of them, including 20 times at the WSOP and 11 times on the WPT. He explained how he changes his strategy as the money bubble approaches in each tournament to last longer, why he doesn't play cash games, and how he gets so many free buffets from casinos. We also delved into his expertise on tournament structure, including which tournaments do it right, which ones do it wrong, and which one recently changed it structure to add a level that's named after him.
Listen, then click here to subscribe to these podcasts via iTunes!