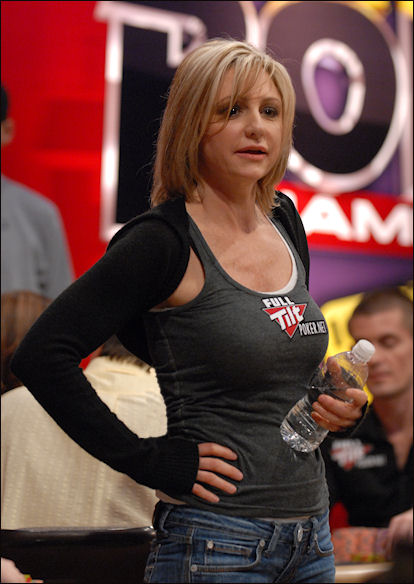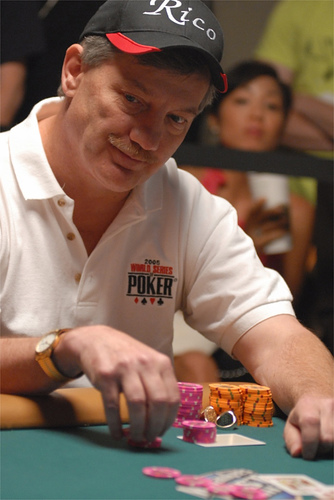 This week on my poker radio show, The Final Table, Dennis Phillips and I were right in the middle of the first-ever World Series Of Poker Circuit Event ain St. Louis, and the show was packed with stories and guests.
We talked briefly about my 5th-place finish in Event #2 this weekend, a $560 buy-in no-limit hold'em tournament with a field of 288 players. This was my third cash of the year (15th at the WPT event in Biloxi and 14th at the WSOPC in Tunica), and my first final table at an event with a field that large.
We were joined by WSOPC Tournament Director Jimmy Sommerfeld, who has devised terrific structures for these events, giving us plenty of room to play. We discussed a controversial ruling he made at my table on Saturday, when a player with a pair of tens moved all-in and a player with a pair of nines called — but the dealer didn't hear him. Even though both hands were exposed, he pulled the cards face-down into the muck with the rest of the deck and pushed the chips to the all-in player. Everyone at the table pointed out the mistake immediately, so the dealer called the floor, who called a supervisor, who finally called Jimmy, who had to make a tough decision. You'll hear what he did (and why) on today's show.
Our next guest was Doug Carli, who has cashed over 100 times on the tournament circuit, including more than 40 in WSOPC events — a record. He talked about what life is like as a middle-aged poker millionaire on the road with his wife, how he manages his bankroll, how many events he plays, and more. For anyone who has ever fantasized about living the life of a touring poker professional, you can learn a lot from Doug's experience.
Finally, we talked with Jennifer Harman, the only woman to win bracelets in two WSOP open events, and a regular in the biggest cash game in the world in Bobby's Room at the Bellagio. She explained how often the best players in town play their game, how often an outsider sits down with them, and which games are usually in the mix. We also discussed billionaire banker Andy Beal, who has taken on Jennifer and the rest of a team of top-flight poker pros in some of the highest-stakes games ever (if you're not familiar with that story, I strongly suggest you read Michael Craig's "The Professor, The Banker, and the Suicide King"). Speaking of cash games, we asked Jennifer why she hasn't been back on "High Stakes Poker" for a couple of years — the answer will surprise you — and she revealed how she ended up writing the section on limit hold'em for Doyle Brunson's "SuperSystem 2."
Listen, then click here to subscribe to these podcasts via iTunes!