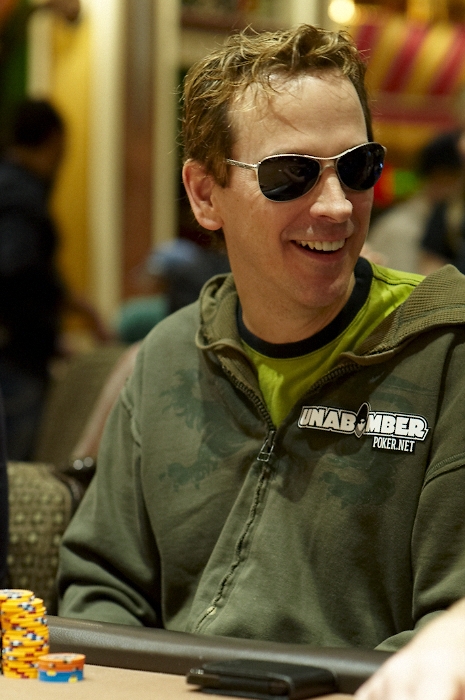 This week at the Final Table, Dennis Phillips and I continued our coverage of the World Series Of Poker and talked with Phil Laak, who did a marathon session of 115 hours in the $10/20 game at Bellagio last weekend to raise money for Camp Sunshine. He shared stories about how he did it and what his new world record says about human endurance.
We also discussed "The Big Game," a nightly high stakes cash game show that started airing Monday night on Fox stations around the country. Laak is featured in the first week's episodes with Doyle Brunson, Tony G, Daniel Negreanu, Phil Hellmuth (all pros who had to put up their own money), and Ernest Wiggins, a Loose Cannon qualifier who was given a $100,000 stake by PokerStars and gets to keep any profits.
The other twist to "The Big Game" is that the pre-flop betting is pot-limit only, and then becomes no-limit post-flop. Laak explained why he loved this format so much that he'd like to see it played in casinos around the country and as a new event at the World Series Of Poker.
He also gave us his insider's perspective on a remarkable hand that involved Poker Brat Hellmuth and Loose Cannon Wiggins on a show that will air tonight. You can watch the unfinished video of that hand (there's no commentary) here first…