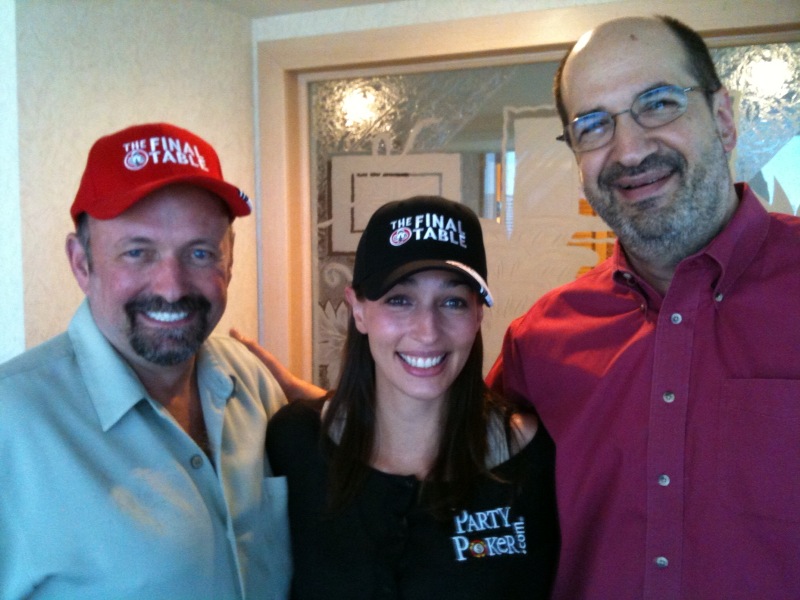 This week at the Final Table, Dennis Phillips and I continued our coverage of the World Series Of Poker and talked with Joe Sebok, the man behind Poker Road, about:
why he's asking all poker pros to wear green track suits on the first day of this year's WSOP Main Event;
how he defends Ultimate Bet after yet another scandal about that poker site's integrity;
how Chau Giang became his Vietnamese uncle;
a followup on that sick tattoo prop bet with Gavin Smith and Jeff Madsen that he lost this spring.
Then we welcomed back Kara Scott, hostess of "High Stakes Poker" and the only woman to cash in both the 2008 and 2009 WSOP Main Events. Among several topics, we discussed a TV poker show she hosted in England — a 48-hour marathon game with a unique vote-a-player-off-the-table strategy.
Listen to this week's show, then click here to subscribe to these podcasts via iTunes!