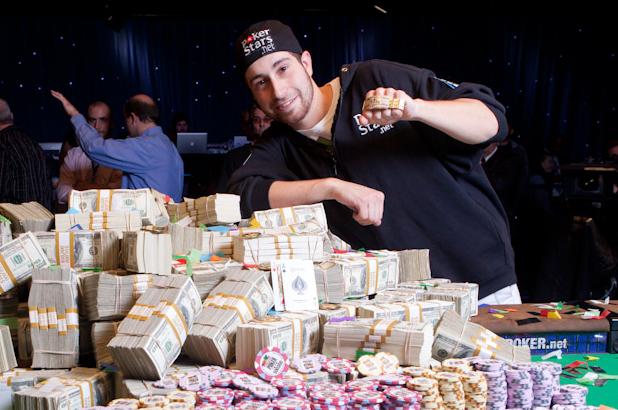 This week on my Final Table poker radio show, Dennis Phillips and I talked with Jonathan Duhamel, winner of the 2010 World Series Of Poker Main Event, the first Canadian to take that title.
We discussed what led to the big blow-up hand with Joseph Cheong at the November Nine final table, how he played a couple of big hands against Michael "The Grinder" Mizrachi, who gave him advice on his way to the championship, and how many times he's been propositioned by women since winning the $8.9 million prize.
In our poker news segment, Dennis and I discussed the surprisingly high price that Peter Eastgate's 2008 WSOP bracelet went for on eBay, why major tournaments shouldn't make their main event the last one on their schedule, and whether any online poker site wants Phil Hellmuth as their spokesperson anymore.
Listen, then click here to subscribe to these podcasts via iTunes!