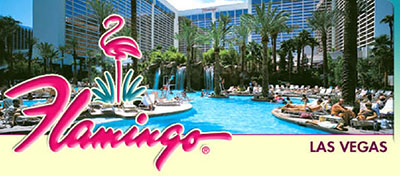 Last week, I posted an open letter to Mark Frissora, CEO of Caesars Entertainment, about the disappointing experience I had at that company's Flamingo Hotel in Las Vegas. A few days later, I received an email from Christine (who has the title of Total Service Manager for Caesars), which read:
Hello Mr. Harris,

I appreciate the time you took to detail your recent experience at the Flamingo. I'm sorry that the Flamingo did not live up to the expectations the brand has created over its storied history. We know how much customers like you look forward to visiting Las Vegas and we are committed to providing an environment that makes it enjoyable for everyone. We are always concerned when one of our customers did not completely enjoy their visit, especially on a return visit.

I was disheartened to read that you left our establishment with such dismay due to multiple disappointing experiences. Our property is older; however, should never lack cleanliness and maintenance. Please accept my most sincere apology.

We have just completed a few projects such as replacing the carpets in the hallways and casino. We are current working on an elevator project which is scheduled to be completed by early 2017. As we prepare for future enhancements, our Senior Leaders will be evaluating each item you mentioned. I can assure you the Flamingo remains an integral part of our plans for the future.

We would not want this disappointing experience to be your last impression of our company. We would love the opportunity to show you that we truly care about your satisfaction. To incent your return, I would like to offer you two complimentary room nights at Caesars Palace to replace your last experience with a better one!
She then explained how I can take advantage of that offer, and concluded:
Mr. Harris, I do hope this note offers some reassurance that Caesars Entertainment views the Flamingo as a priority for our own future and our customers. Thank you again for contacting us and providing your feedback; it is always customers like yourself that provide the very best ideas for how we can improve future experiences.
Aside from using the non-existent verb "incent," I was satisfied with Christine's reply. I know that when you're in the customer service end of a company, you rarely get praise and thanks from your customers. Ninety-nine percent of the time, someone is complaining about something, and it's your job to soothe their anger and convince them to continue doing business with you. Christine mostly accomplished that.
I was never so upset with the Caesar's corporation that I'd avoid all of their properties from now on. As I wrote in my original letter, I won't return to the Flamingo — and wouldn't recommend you go there, either — but I do hope they fix it up to the B-level status it used to hold on the Vegas strip. That's a tall order considering its current F-level status.
Meanwhile, later this year I'll take her up on the offer of a free room at the Caesar's Palace, which I hope will be more satisfactory.