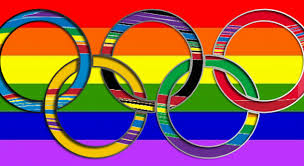 Athletes from around the world are looking forward to competing in Sochi, Russia, for the Winter Olympics early next year. But some of them must be worried, too, because Russia has passed some strong laws banning homosexuality, or any promotion thereof. How much of a distraction will that be for gay athletes?
On my America Weekend show, I asked Joe Putignano for some perspective, since he competed in state, regional, and national gymnastics championships and was on the Olympics track until he was sidelined by addiction. We discussed how gay athletes have always had to overcome prejudice, whether the US should boycott the games over Russia's stance, and what affect that country's homophobia will have on competitors.
Joe writes about his addiction, and how he overcame it to become a Cirque du Soleil performing artist and contortionist in his book, "AcrobAddict."
Listen, then click here to subscribe to these podcasts via iTunes!