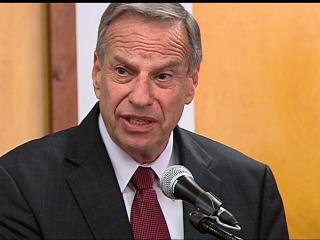 Attorney Gloria Allred returned to my America Weekend show today to discuss the resignation of San Diego Mayor Bob Filner, which she advocated during our last discussion. Allred represented some of the 18 women who accused Filner of sexual harassment, which he denied in remarks to the City Council on Friday when it voted unanimously to accept his resignation.
I asked Allred if she was happy to see him go, whether her clients would proceed with civil suits, and whether there's a criminal case against him. I also asked Allred for her reaction to Filner claiming he was the victim of a "lynch-mob mentality."
Listen, then click here to subscribe to these podcasts via iTunes!
Previously on Harris Online…