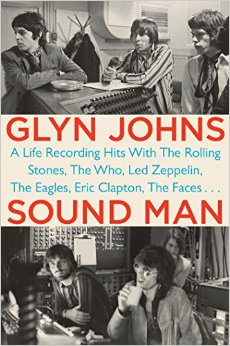 Glyn Johns helped create some of the seminal classic rock albums, including "Let It Be," "The Who By Numbers," "Get Yer Ya Ya's Out," and the first releases by The Eagles, Led Zeppelin, and the Steve Miller Band — plus hundreds of others, which is why he was inducted into the Rock and Roll Hall Of Fame in 2012. Johns joined me on KTRS to tell some of the stories from his memoir, "Sound Man," including:

how the process worked when a band came into the studio with a song;
how difficult it was to record The Beatles' final concert on the rooftop of a building in London;
how George Harrison and Mick Jagger reacted when he played the first Led Zeppelin album for them;
why he didn't like The Eagles the first time he saw them in concert.
Listen, then click here to subscribe to these podcasts via iTunes!