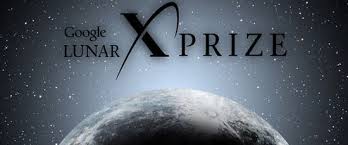 It has been 42 years since humans stood on the lunar surface, and it doesn't look like NASA is going back anytime soon. The agency doesn't even have vehicles to get astronauts to and from the international space station anymore — Americans have to hitch a ride on Russian launches.
Perhaps the way to get back to the moon is via private enterprise. That's the idea behind the Google Lunar X Prize, with several teams vying for $30 million in prize money if they can get there by the deadline of December 31, 2015. If any of the teams fulfills the mission requirements, it will be televised by Discovery Channel, which recently announced a deal for the first live broadcast from the moon in decades — an event more than half of Earth's population has never seen.
What do they have to do, and how's their progress? On my America Weekend show, I asked Andrew Barton, technical director of operations for the Google Lunar X Prize, to explain.
Listen, then click here to subscribe to these podcasts via iTunes!