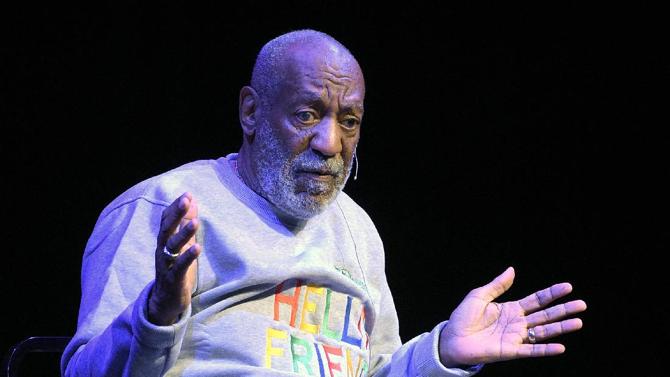 Mark Ebner is an investigative journalist and author who wrote about sexual assault and rape accusations against Bill Cosby in 2007 — but no one paid attention. At the time, news executives refused to run the story because they were worried about being sued for tarnishing Cosby's pristine reputation.
When Ebner joined me on KTRS, he revealed the information he had gathered seven years ago from three of the victims, and we talked about why the media wouldn't publish it, despite other complaints about Cosby (and a legal settlement) becoming public before then. We also talked about Camille Cosby's role in covering up — or, at least, sitting by doing nothing about — her husband's alleged attacks on women.
I asked Ebner what will happen to Cosby's career going forward, as the list of venues that don't want to be in business with him keeps growing. After NBC and Netflix killed projects they'd planned with him, his gig at Treasure Island in Las Vegas next weekend has been canceled, as have upcoming dates in Oklahoma, Illinois, and Arizona.
Listen, then click here to subscribe to these podcasts via iTunes!
Here's a complete list of women who have accused Bill Cosby of sexual assault (as of last night). Their stories are remarkably similar, and I won't be surprised when other alleged victims become emboldened to come forward with their own sordid tales.
My friend Mark Evanier has been thinking about Cosby's fans, particularly the ones who showed up at his concert in Melbourne, Florida, last night and gave him a standing ovation when he walked onstage:

I have no doubt what he did on that stage was very, very funny. Rape charges aside, no one's better at that than William Henry "Bill" Cosby, Jr. and before this new flurry of charges, he always got standing o's.


But I do wonder what, if anything, was on the minds of those who showed up that night, laughed and stood to clap. Presumably, they all purchased tickets before they heard about the fifteen or eighteen (or whatever it's up to now) women who say Cos drugged them then had his way with them and I do understand the feeling of "We paid for these, we might as well use them." Some of those people might even have thought, "Hey, this could be our last chance to see Bill Cosby on a stage."


Still, you can think all that and not give the guy an enthusiastic round of applause that would be interpreted as, "We don't care, Bill. We love you." One does wonder if Cosby hears that and thinks, "Hell, the public still loves me. All I need to do is stonewall and press on and this damn thing will blow over."
On that subject, Variety's Brian Lowry tweeted:

Anybody surprised that Bill Cosby could perform a sold-out concert amid scandal clearly hasn't been paying much attention to the NFL lately.
But I doubt that Ray Rice would get a standing ovation if he returned to football.
Previously on Harris Online…