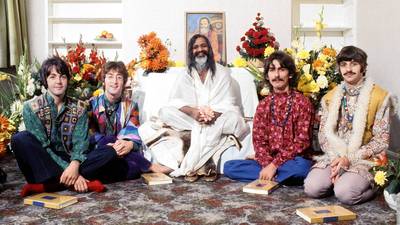 Henry Grossman took more photos of the Beatles over a longer time than any other photographer – over 6,000 of them between 1964 and 1968 for Time and Life magazines. He has now compiled more than a thousand of them into "Places I Remember: My Time With The Beatles." Today on KTRS, I asked him:
How the relationship started and how it grew into a friendship;
What he witnessed one night at Abbey Road as they were making "Sgt. Pepper's";
Whether their life was anything like "A Hard Day's Night";
How he convinced George Harrison to give him sitar lessons;
What it was like when he accompanied the Beatles on their visit to the Maharishi;
How that trip ended with the death of Beatles manager Brian Epstein;
Whether any of the guys ever asked him to put down his camera and not photograph them.
Listen, then click here to subscribe to these podcasts via iTunes!