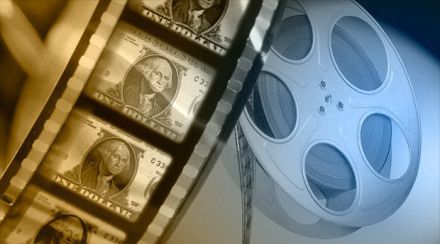 Kevin Costner was in town earlier this week promoting his new movie, "Black or White." In an interview with my colleague McGraw Milhaven, Costner said that he had put his own money into the project because he couldn't find anyone else to back it. That started me wondering about the process of raising enough money to make a movie, so I asked two Hollywood producers to join me on KTRS to discuss it.
David Syner did makeup for "The Birdcage," "Freaks and Geeks," and "That 70s Show," before becoming a producer for various projects over the last decade. Wade Danielson was assistant director of several movies in the 90s before becoming producer of movies like "Heavens Fall" and "Ten Inch Hero." Among the questions I asked them:
How smart is it to put your own money into a movie?
Do you have to know a lot of rich people?
Do you ask stars and others you've worked with before?
For smaller movies, what's the budget, and what do investors expect in return?
What about using Kickstarter and IndieGoGo to get backers?
Listen, then click here to subscribe to these podcasts via iTunes!