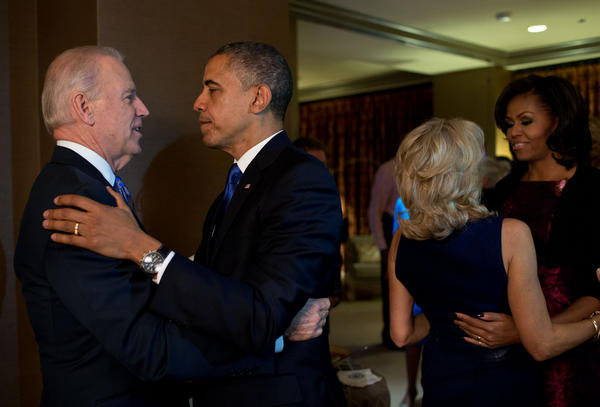 From my Twitter feed on election night…

I'm very happy that Obama won again, looking forward to Congress working with him now. Okay, that's the funniest thing I've tweeted tonight.
If you'd told me as a kid that today a man named Barack would beat a man named Willard for prez, I'd have guessed we were playing Mad Libs.
A coalition of voters large enough to win the White House? Mitt Romney didn't build that.
Nate Silver: 44 for 44. Sheldon Adelson: 0 for $50 million. Should've bet on FiveThirtyEight at the Venetian sports book.
Scott Pelley: "The next Congress will have the same makeup it has now." Bob Schieffer: "And the same approval ratings as small pox."
Big lesson tonight for future GOP senate candidates — under no circumstances should you ever say the word "rape." For any reason.
I have won the exact same number of elections as Linda McMahon, and I spent $100 million less than she did. Money well spent.
Ironic we have to wait for results from south Florida, where 80% of voters had dinner at 4:30pm and went to sleep before polls closed.
I've wondered all year how under-represented the youth vote was, since they don't have landlines for pollsters to call and annoy them on.
Romney loses both of his home states (MI & MA), & won't win his car elevator state (CA), either. What state is Rafalca's stable in?
Romney-Ryan lose MA and WI. Obama-Biden win IL & DE. Last time a Pres/VP ticket lost both of their home states was McGovern-Shriver '72.
No matter how much Jennifer Granholm yells, Current TV's coverage still looks like a public access channel. Keith Olbermann was right.
What are the chances that *anyone* knows that there's election coverage on AXS TV anchored by Dan Rather? Exit polls say it's exactly 0.0%.
In Wisconsin, Tammy Baldwin could become the first openly gay senator. If you don't count Larry "Wide Stance" Craig.
My polling place allows an odd version of early voting. I cast my ballot for Malia Obama in the 2036 election vs. one of Rand Paul's sons.
Missouri may look like an entirely red state but we just re-elected a Democratic governor & senator. Got meth?
Winners tonight: Obamacare, gay marriage, marijuana, Sesame Street, Nate Silver, candidates not afraid to do Letterman, and Americans who aren't old white men.