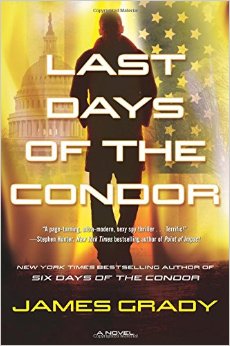 Forty years ago, James Grady wrote "Six Days Of The Condor," which was turned into a hit movie starring Robert Redford and Faye Dunaway called "Three Days Of The Condor." Redford played a CIA researcher who came back from lunch to find everyone else at his office dead and then had to figure out who killed them and avoid being offed himself.
Since then, Grady has written several sequels, and has just published the final chapter, "Last Days Of the Condor." On my radio show, he explained why he's ending the series, how he's had to keep up with changing spy-tech over the last four decades, and whether the new book will become a movie, too. I also asked why the movie cut six days down to three.
Listen, then click here to subscribe to these podcasts via iTunes!