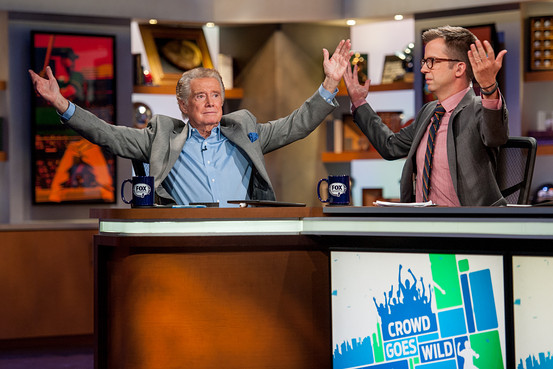 Jason Gay is a sportswriter for the Wall Street Journal and one of the co-hosts of "The Crowd Goes Wild" on the new Fox Sports 1 channel. When he joined me on America Weekend, I asked Jason what it's like to work with Regis Philbin, as well as his fashion battles with Trevor Pryce, before digging into some sports topics:

whether the NFL forced ESPN to drop out of a documentary on football concussions;
the odd relationship between New Yorkers and Alex Rodriguez;
whether any American other than Serena Williams will do well at the US Open.
Listen, then click here to subscribe to these podcasts via iTunes!