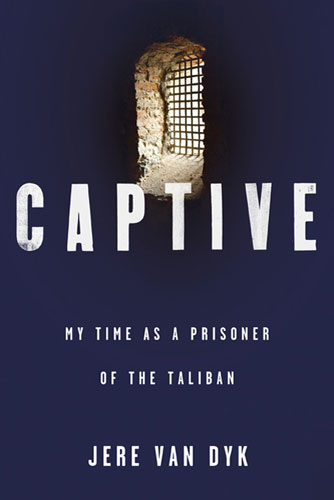 I received more e-mail about my conversation with Jere Van Dyk today on KTRS/St. Louis than for any interview I've done in a long time. Van Dyk is the journalist who was kidnapped by the Taliban in February, 2008, and held hostage for 45 days, a story he recounts in his new book, "Captive: My Time As A Prisoner Of The Taliban
."
When I booked Van Dyk, I didn't know that this weekend the folks at WikiLeaks would release over 90,000 secret documents about the war in Afghanistan, but since Van Dyk has reported on that nation for more than three decades, he was the perfect person to discuss these reports with.
We started with the explosive allegation that the Pakistani intelligence agency is supporting the Taliban in Afghanistan. Since the US provides over a billion dollars in aid to that agency, that means that US taxpayers are indirectly underwriting the insurgents we're fighting against. Van Dyk says he has little doubt this is true, as he heard it first person from his captors and others during his reporting more than two years ago. He's also sure that Osama Bin Laden is not hiding in the mountains between the two countries, and reveals what he thinks has happened to the Al Qaeda leader. We also covered the information about the Taliban using heat-seeking missiles to attack US planes and drones, just as the US-funded mujaheddin repelled Soviet air forces (see "Charlie Wilson's War") in the early 1980s — a story Van Dyk covered.
Our conversation also included how Van Dyk is still haunted by having to provide his captors with his home phone number (and the messages they left on his voicemail) and the numbers of his family members, who he worries about to this day.
This is stunning stuff, from the veteran reporter who became the 2nd American journalist kidnapped in Pakistan (the first was Wall Street Journal reporter Daniel Pearl, who was beheaded by his captors six years before Van Dyk was taken).
Listen, then click here to subscribe to these podcasts via iTunes!