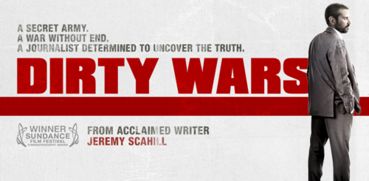 Jeremy Scahill is a war reporter who digs into stories most won't touch. He joined me today on "America Weekend" to talk about his new documentary, "Dirty Wars," in which he says "the war on terror is a self-fulfilling prophesy."
In explaining that, he reveals details of night raids the US military conducted in Afghanistan that left civilians dead (with no explanation from the Pentagon), how the concept of the "battlefield" has been expanded to include other countries where war has not been officially declared (e.g. Yemen and Somalia), and how some of this covert kill-instead-of-capture policy is creating hatred of America in places it didn't exist before.
Listen, then click here to subscribe to these podcasts via iTunes!