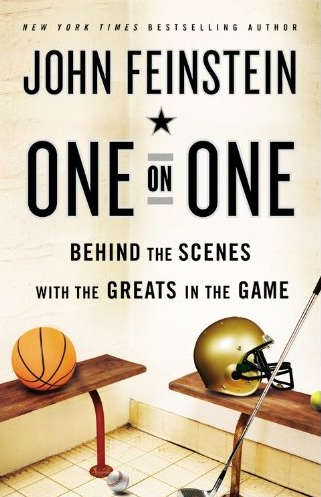 John Feinstein is one of America's great sportswriters and a money-in-the-bank guest, too. He joined me on KTRS/St. Louis this morning to talk about his new book, "One On One: Behind The Scenes With The Greats In The Game," in which he looks back at some of the sports stars he has covered and written about in the last 25 years — from Bobby Knight to Tiger Woods to John McEnroe to Mary Carillo to Mike Krzyzewski.
I asked him whether it's tougher to get access to athletes and coaches these days, which is the hardest sport to cover, whether it's important to befriend the subjects of his stories, and more. I also got John to explain what really happened when ESPN made a horrible TV-movie version of his "Season On The Brink" (one of the all-time bestselling sports books).
Listen, then click here to subscribe to these podcasts via iTunes!
Also on Harris Online…