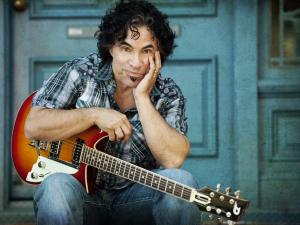 John Oates is a member of the Songwriters Hall Of Fame, and with his partner Daryl Hall was responsible for 7 platinum albums, 6 gold albums, 34 hit singles, and 6 number one songs: "Kiss On My List," "Maneater," "I Can't Go For That," "Rich Girl," "Private Eyes," and "Out Of Touch." Billboard Magazine named them the most successful duo of the rock era.
Now Oates has a new project called "Good Road To Follow," and he joined me today on America Weekend to talk about it. I asked him why he's releasing one song a month instead of a whole album, how the music world has gone from concentrating on singles to albums to singles again, what it was like to work with a different co-writer and producer on each song, and where he was the first time he heard one of his songs on the radio.
Listen, then click here to subscribe to these podcasts via iTunes!