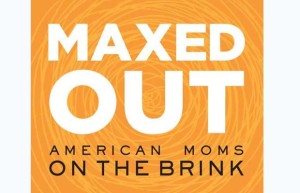 Facebook COO Sheryl Sandberg got a lot of attention earlier this year with her book "Lean In," which urged women to be more active in both their work and home lives. But Katrina Alcorn thinks that many women have leaned in too far and are already doing more than their share. She blogs at WorkingMomsBreak.com and is the author of "Maxed Out: American Moms On The Brink."
Among the questions we discussed:
Why is managing a career and family more difficult for a woman today than in your mother's generation?
Should businesses do something different?
Is this a matter of personal choices, or cultural forces affecting moms who work?
What should working moms ask for on the job?
Listen, then click here to subscribe to these podcasts via iTunes!