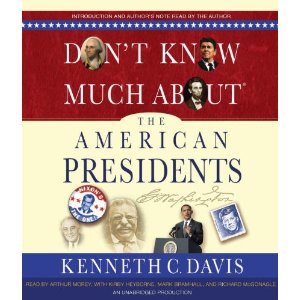 Ken Davis sold about a million copies of his book, "Don't Know Much About History," so he's written a sequel, "Don't Know Much About The American Presidents," and joined me on KTRS/St. Louis today to talk about it. I asked him:
Whether the sniping between candidates and their camps has always been as bad as it is this year;
Whether history shows that Presidents in office while at war have a better chance of being re-elected;
Why Romney's Mormonism isn't more of an issue, considering the religious hatred in previous presidential elections;
How the idea of a presidency began when the founders wrote the Constitution (yesterday was its 225th anniversary);
Whether we'll ever get rid of the electoral college.
Listen, then click here to subscribe to these podcasts via iTunes!