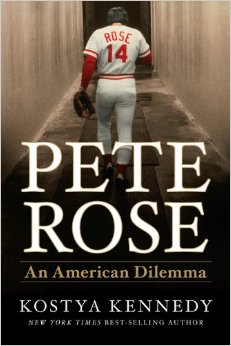 This year marks a quarter-century since Pete Rose was kicked out of baseball for gambling on games while playing and managing the Reds. Two years later, Rose was classified "permanently ineligible" for the baseball hall of fame despite being the all-time leader in hits, games played, at-bats, singles, and outs — not to mention 3 World Series rings, three batting titles, an MVP award, and other honors.
Kostya Kennedy, assistant managing editor at Sports Illustrated, writes about all of this in "Pete Rose: An American Dilemma," and joined me on KTRS to discuss Rose's battles on and off the field, whether he still gambles, and the burden his son faced carrying Rose's name through his own baseball career.
Kennedy will appear at the St. Louis Jewish Book Festival on Wednesday 11/14.


Listen, then click here to subscribe to these podcasts via iTunes!