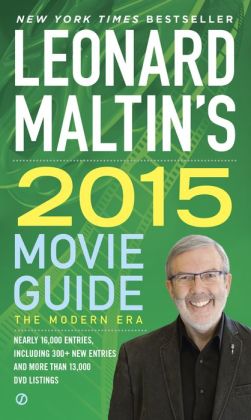 Leonard Maltin has been publishing movie guides for more than four decades, but the one that comes out next week will be his last. He'll still write movie reviews, but they won't appear in print any longer. On my KTRS show, I asked him to explain why he's making this business decision, how he got his first book deal way back in 1969, and how his taste in movies has changed since then.
By the way, Leonard's 2015 edition contains more than 16,000 movie reviews, and there are 10,000 more (pre-1965) in his Classic Movie Guide.
Listen, then click here to subscribe to these podcasts via iTunes!