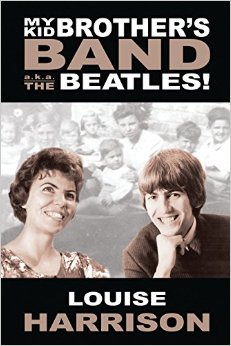 With word that George Harrison's sister, Louise, has died in hospice in Florida at 91, here's a conversation I had with her on July 7, 2015, when she published a book called "My Kid Brother's Band." We talked about:
How she was living in Benton, Illinois, in 1963 when she invited George to come visit (five months before he, Paul, John, and Ringo made their famous debut on "The Ed Sullivan Show").
How locals reacted when George got up to play a few songs with a band at the VFW hall.
What life was like as kids in Liverpool and their parents' influence on them.
How she made Brian Epstein furious during The Beatles' first trip to New York.
How she got The Beatles their first exposure on American radio stations.
Listen to the conversation here.
Previously on Harris Online…