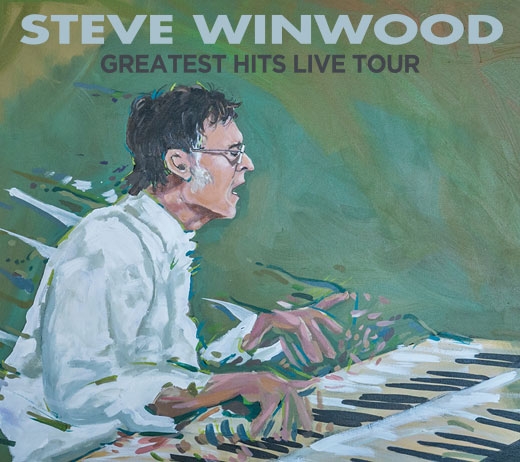 I checked another artist off my Classic Rock Bucket List when I went to see Steve Winwood at the Fox Theatre on Wednesday night.
I've been a longtime fan of his solo stuff as well as his work in Traffic, Blind Faith, and the Spencer Davis group. I'm happy to report that Winwood still has the strong voice that has carried him for more than five decades. I could have listened to him play the Hammond B3 organ all night — now that Gregg Allman's gone, Winwood may be the last living rock legend of that instrument — but he was backed by a terrific foursome that added a nice texture to the songs that spanned his career, including "Low Spark Of High Heeled Boys," "Empty Pages," "Can't Find My Way Home," "Higher Love," "Roll With It," "I'm A Man," and "Gimme Some Lovin'."
The highlight for me was in the encore, when he came out with an acoustic guitar and performed a hauntingly beautiful rendition of "John Barleycorn Must Die" with accompaniment by flutist Paul Booth and background vocals by his daughter, Lilly Winwood, who had opened the show with half a dozen songs of her own.
I had planned on writing a full review of the concert, but then I read what Daniel Durchholz had written in the Post-Dispatch and realized he had touched on everything I would have, so I'll just link to that.