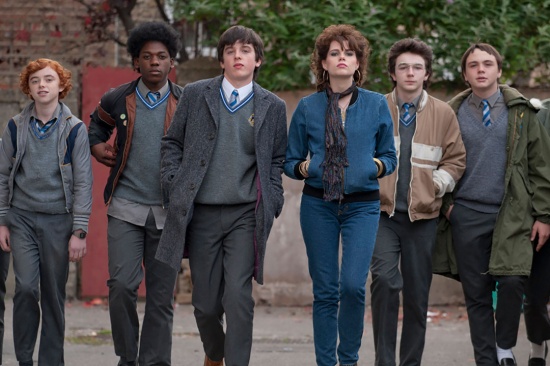 "Sing Street" is the newest from John Carney, the Irish filmmaker whose 2007 movie "Once" spawned the Oscar-winning song of the year and a Broadway musical. He followed that up with Keira Knightly and Mark Ruffalo in "Begin Again," but it wasn't nearly as good.
Now, Carney is back on track with "Sing Street," the story of a 15-year-old boy in Dublin in 1985. His parents are always arguing and out of money, so they put him into a new Catholic school where he gets bullied by both another teenager and the priest in charge, but he meets a girl and wants to impress her, so he forms a band with some of the other kids from the school. Influenced by the videos his older brother watches on TV (e.g. Duran Duran, The Cure, Culture Club), he begins dressing like those musicians, and writes songs like them, too, and gets the girl to appear in videos with his band.
"Sing Street" has a warm, comfortable feeling and fits right into the lineage of other Irish light comedies like "Waking Ned Devine" and "The Snapper," with a dash of "The Commitments" added. The kids — none of whom you'll know from anything else — are perfectly cast, the music is period-appropriate and enjoyable, and I walked out with a smile on my face, so I'm recommending it. Score: 8/10.