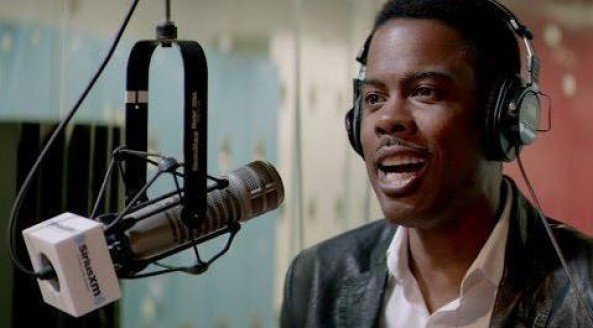 Let's not beat around the bush: Chris Rock's "Top Five" is the funniest movie of the year.
His writing is crisp, his direction is solid, and his acting is, well, let's say there's not much air between Rock and his character, Andre Allen, a world-famous comedian whose movie success came from three "Hammy The Bear" movies, in which he's a teddy bear action star. But Allen wants to leave that character — and comedy — behind to do serious movies like "Uprize," the story of a Haitian slave rebellion. "Top Five" follows him as he spends one day promoting the movie all over New York while preparing to marry a reality TV star (Gabrielle Union), with a Times reporter (Rosario Dawson) following him around for a lifestyle piece.
It's a pretty good premise, but the execution is even better, thanks to Rock casting several of his fellow comics in supporting roles, including Cedric the Entertainer, Kevin Hart, Tracy Morgan, JB Smoove, Jay Pharoah, Michael Che, and Brian Regan — plus cameos by Jerry Seinfeld, Whoopi Goldberg, Adam Sandler, Ben Vereen, and one that I can't tell you without ruining the best sequence in the movie. The only caveat is that "Top Five" contains some very raunchy sexual content, but if that doesn't bother you, you'll enjoy it. I give it 8.5 out of 10.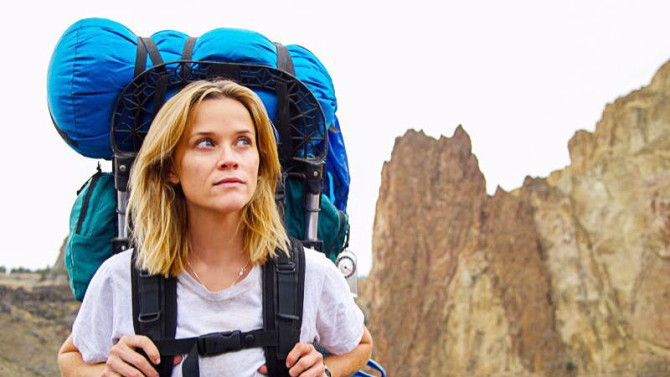 I can't say the same about "Wild." I like Reese Witherspoon and I like Nick Hornby, who wrote the script based on Cheryl Strayed's memoir of hiking 1,100 miles up the Pacific Crest Trail. She undertook the solo voyage after her mother (Laura Dern) died, she started using heroin and sleeping around, and her marriage fell apart, all of which we see in flashback as Witherspoon moves north. It's a woman-gets-away-from-it-all-to-find-herself a la "Eat Pray Love" — they could have called this one "Walk Camp Walk."
Witherspoon is very good as Strayed, who was not an experienced hiker when she began her adventure. One of the earliest scenes shows Witherspoon putting together her pack, which is so much bigger than she is, she struggles just to get it off the floor. It's about the only light scene in the movie, which includes several encounters with men along the route, and we are reminded repeatedly what a scary proposition that is for a woman walking alone.
The scenery as Witherspoon walks is magnificent (and beautifully shot), but in the end, we've traveled with her over a thousand miles and haven't ended up anywhere. Great performance and cinematography, but a boring story. I give it 5 out of 10.
The other movie opening this weekend, which I did not see, is "Exodus: Gods and Kings." I guess they had to give it the subtitle so it's not confused with the 1965 "Exodus." They could have gone with "Lee Daniels' Exodus." Or even better: "Exodus, based on the novel Bible, by Sapphhire."